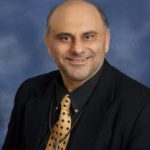 Hesham Shehab
hicham@salamchristianfellowship.org
Thomas Griffin
tomgriffinclmma@comcast.net
Retired as Accounting Supervisor from the Illinois Commerce Commission after working in the accounting field in the Government sector for 30 years and in the private sector for 16 years.  Elder, Treasurer, Bible class teacher and past President at Holy Cross Lutheran Church, Alsip, Illinois. On behalf of the Illinois Commerce Commission and the U. S. Government (USAID) taught Regulatory Accounting and other Regulatory issues to the agency that regulates Public Utilities in Kazakhstan. Raised money for the LCMS Mission in Kazakhstan and worked with his interpreter to distribute Bibles in their language and translate a Bible Study for the Mission.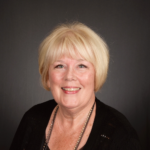 Rogene Lis
rogene@trinityroselle.com
Rogene Lis is a Deaconess in the Lutheran Church Missouri Synod.  She has been on the staff of Trinity Lutheran Church in Roselle for 25 years.  She has worked in a variety of ministry areas.  She currently oversees the Volunteer, Senior Adult, Community Care and Lutherans for life ministries.  Prior to working at Trinity she managed a family owned business.  She is on them ministry board of the Trinity Adult Day Services, writing grants and fundraising.  She has been on the Salam board for the past 10 years supporting Hesham and writing quarterly newsletters.